DocEng is the leading international ACM Symposium for researchers, practitioners, developers, and users to explore cutting-edge ideas and to exchange techniques, tools, and experiences in the domain of document engineering.
The Symposium is built on the tradition of past symposia previously held around the world including Lausanne (2015), Fort Collins (2014), Florence (2013), Paris (2012), and Mountain View (2011).
DocEng 2016 will be held at TU Wien, Vienna, Austria, September 13-16, 2016. The symposium emphasizes innovative approaches to document engineering technology, use of documents and document collections in real world applications, novel principles, tools and processes that improve our ability to create, manage, maintain, share, and productively use these.
DocEng is a single track conference attended by a community of academic and industrial researchers. It will be preceded by one day of workshops and tutorials.
News: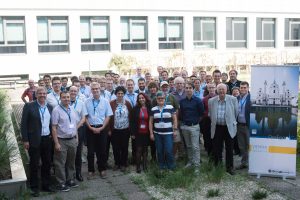 If you have any questions in this regard, please do not hesitate to contact Steven J. Simske: Simske@hp.com